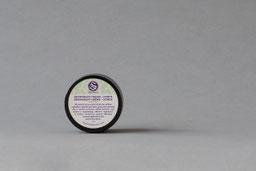 Yepeeeyayy! Ab morgen ist die Deo-Creme von Soap Walla in der neuen Duftrichtung Citrus bei uns erhältlich!

Hier der ausführliche Beschrieb der von Rachel sehr intelligent ausgewählten Ätherischen Öle:
LITSEA CUBEBA: Native to Southeast Asia, this sweet-spicy citrus is a potent antibiotic, anti-inflammatory, antiseptic, deodorizer, and vulnerary (heals wounds).
BERGAMOT: our bergaptene-free bergamot (not photosensitizing) is analgesic, antibacterial, antiseptic, deodorizer, febrifuge (reduces fevers), and skin tonifier.
LIME and GRAPEFRUIT: Naturally lift spirits and are fantastic antibacterial, antiseptic, antiviral, bactericidal, and deodorant oils.
LEMONGRASS: Another terrific essential oil that is naturally analgesic, antifungal, antimicrobial, antiseptic, antiviral, bactericidal, deodorant, and fungicidal.
VANILLA ABSOLUTE: This thick, nearly resinous liquid paste is not an essential oil but rather a concentrated aromatic oil extracted from from the flowers and pods of the vanilla plant (part of the orchid family). This delicious smelling, slightly smoky paste is a natural antioxidant, coolant, anticarcinogenic, and quickly heals wounds.